WREATHS ACROSS AMERICA
WREATHS ACROSS AMERICA 2021 LEEDS, UTAHWREATHS ACROSS AMERICA 2022 FLYER
WREATHS ACROSS AMERICA
DECEMBER 17TH, 2022
10 AM @ THE LEEDS CEMETERY
THEN IMMEDIATELY FOLLOWING AT THE PROTESTANT & CATHOLIC CEMETERIES
PLEASE JOIN THE TOWN OF LEEDS WHILE WE ONCE AGAIN PLACE WREATHS ON THE GRAVES OF OUR VETERANS.
THIS EVENT IS FOR ALL RESIDENTS, THERE WILL BE A SHORT PROGRAM, WREATHS FOR EACH BRANCH OF THE MILITARY, FOLLOWED BY THE PLACING OF INDIVIDUAL WREATHS.
VOLUNTEERS ARE APPRECIATED TO ASSIST WITH WREATH PLACEMENT, PROGRAM CONTENT, AND MONETARY DONATIONS FOR THE WREATHS THEMSELVES ARE ALWAYS APPRECIATED.
PLEASE CONTACT KEN HADLEY 801-803-9565 or
TOWN HALL 435-879-2447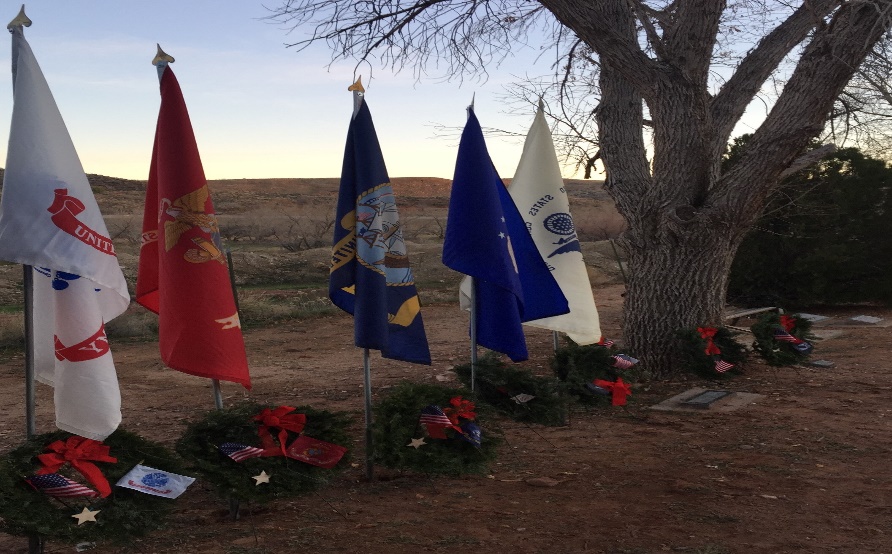 WREATHS ACROSS AMERICA 2021 LEEDS, UTAH